BULKCLICKS


BulkClicks is the perfect way to squeeze extra income out of your website. In addition to your normal banner ads, place a few of BulkClicks' small, high pulling buttons and text links around your site. You get paid for every raw surfer that clicks.
BulkClicks is the intelligent way to make your website more profitable.
$.05 for Buttons - $.04 for Text Links
Can I use my linking code on more than one web site?
Yes you may. You can use your same code on as many different pages or websites as you like.
Can I use linked text under the buttons and banners?
No. REMEMBER: You MUST use your text URL for text links & your GRAPHIC URL for buttons and banners. Linking a text link with a higher paying banner URL will be considered cheating.


Click here to sign up now!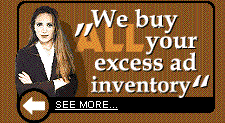 How often do I get paid?
We pay monthly for all accounts that accumulate over $25.00 in that period. Click the Pay Schedule button for complete payment info. Checks for all accounts in all nations mail out no later than the 10th business day after the end of the month.
What if I don't send $25.00 in hits in a one month period?
The money you accumulate carries over to the following pay period.
Can I pop a console with your link in it?. No.
Can I open your link in a new browser window or console?
No.
Can I place your link on my website which in not written in english?
No. Our advertisers websites are in english. Non-english websites may not place any BulkClicks links on them.
Do you pay foreign webmasters?
We pay foreign webmasters EXCEPT for those specifically excluded in the sites Terms & Conditions.
What other rules do you have for your program?
All rules and regulations for the BulkClicks Program are spelled out in the Terms & Conditions.
What if I have to contact you regarding a question that you haven't answered here?
You can write us at admin@bulkclicks.com



Home
1
2
3
4
5
6
7
8
10
11